Good new from Tattu, release new product: Tattu 3000mAh Dyson V6 cordless vacuum replacement battery. It is suited for Dyson V6, Dyson 595, 650, 770, 880, Dyson DC58, Dyson DC59, Dyson DC61, Dyson DC72, Dyson DC62 Animal etc.
Please check out below review video,  the dog is very cute 🙂
Specification: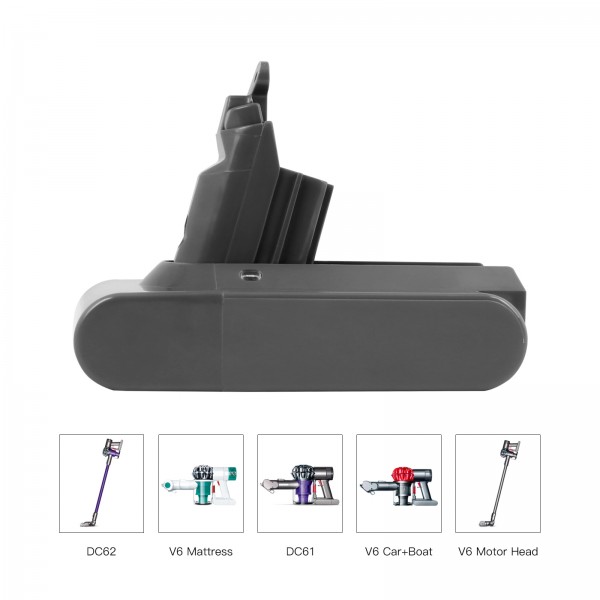 Brand: Tattu
Capacity: 3000mAh
Voltage: 22.2V
Type: Lipo
Color: Grey
Weight:400g(881.85lb)
Features:
Lighter weight: Upgraded Lipo cells with upgraded formula,1.3 Ounce lighter than original Li-ion battery.
High Capacity: 3000mAh offers longer working time than the original battery, brings a new life to your Dyson V6 series vacuum cleaner.
Safety protection: Intelligent control chip make sure for safety. Over discharge,overload and short-circuit protection is active. Warranty: 30 days money back, 12 months manufacturer warranty and lifetime friendly customer service.
No memory effect: Can be charged or discharged as needed without loss of capacity Intelligent charging indicator:Steady blue means charging, light off means charging completed. flashing blue remains low power, flashing red means error occur.
More informations: https://www.ampow.com/tattu-3000mah-6s1p-dyson-v6-battery-replacement.html