Hi everyone, today I'm going to introduce a few batteries, actually two batteries I picked for the SCX24, they are the best battery upgrade option. They're a little different than the stock batteries you get when you buy the kit. So we'll dive right into these batteries and look at their specs to see how they fit into the Axial SCX24 vehicle range.
Best batteries for SCX24 recommended
Here are two batteries of different sizes, 450mah and 800mah, they are 2s 7.4v 45c. Also includes a protective sleeve for balanced plugs for easy plugging and unplugging. Since their wire plugs are JST, you have to get a plug adapter. You can get these on Amazon because of the PH2.0 plug that comes with your spare battery.
45C 2S 450mAh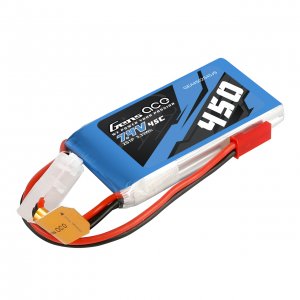 Specs:
Chemistry: Li-polymer (Lipo)
Capacity: 450mAh
Voltage: 2S(7.4V)
C-Rate: 45C/90C
Weight: 28g
Dimensions: 56 x 31 x 11mm (L x W x H)
Plug Type: JST-SYP
Balance plug Type : JST-XHR

Price: $12.39
Compared to the stock battery, there is not much of a difference in size and it looks close. Maybe a little bit, but not too bad for 450mah.
In actual operation, it can be clearly seen that the response of the server is faster and the impact is full. Can go over some large rocks and slopes smoothly, very smooth. You can feel its lightness throughout.
Running time: Depends on your driving style. The runtime I actually tested was about 40 minutes and was very satisfied.
Please use a high-quality charger to prolong the life of the battery.
45C 2S 800mAh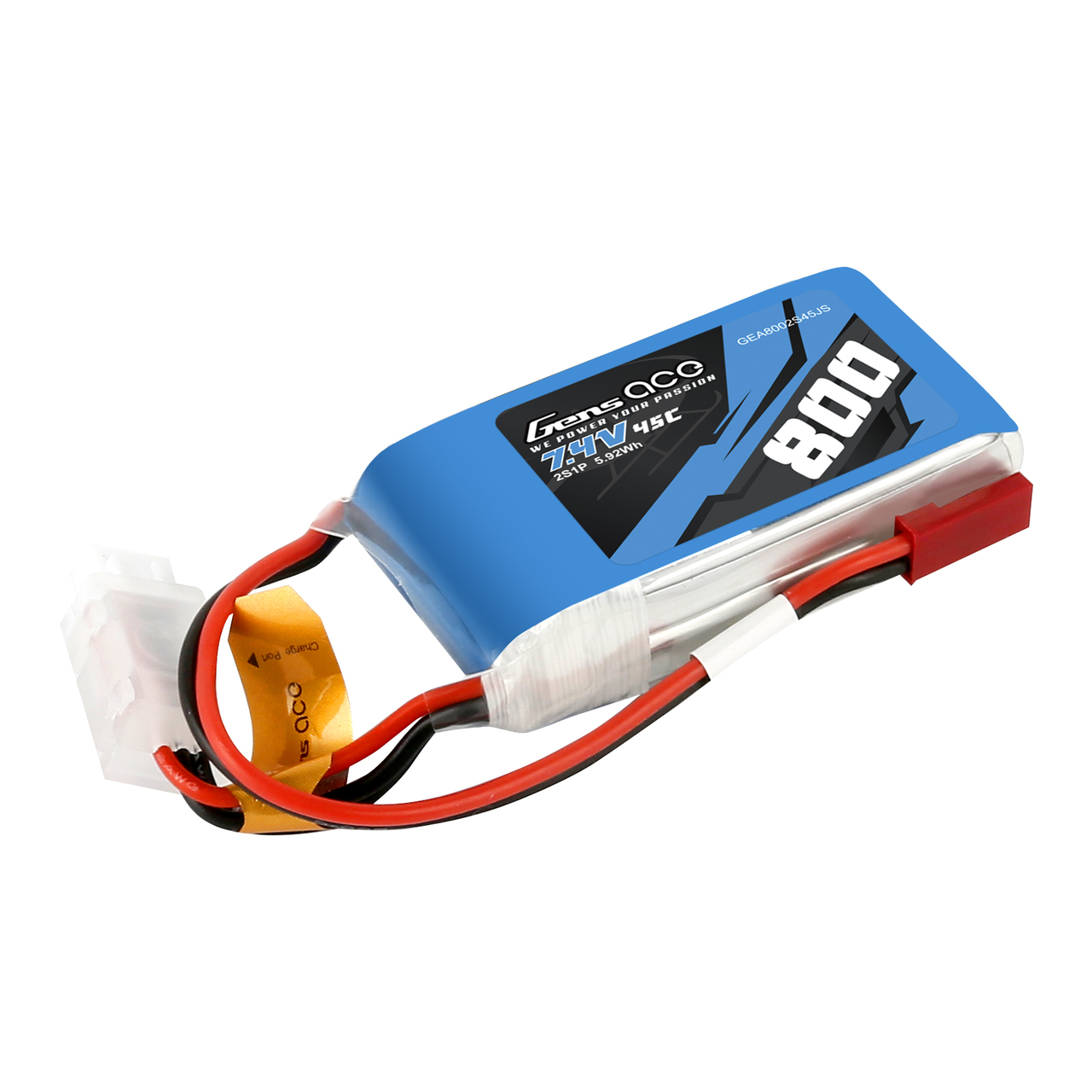 Specs:
Chemistry: Li-polymer (Lipo)
Capacity: 800mAh
Voltage: 2S (7.4V)
C-Rate: 45C/90C
Weight: 50g
Dimensions: 52 x 30 x 15mm (L x W x H)
Plug Type: JST-SYP
Balance plug Type : JST-XHR

Price: $15.49
Compared to the stock battery, the 800mah is the same length and fits perfectly on the battery tray. Twice in thickness, 800mah will help us get a little extra run time and provide more power. Using Velcro to attach to the battery tray is very secure and fits well. They can last a long time as long as they are not overcharged and not over-discharged.
Please read the instructions included in the battery box before use, it will mention some precautions for use and maintenance to prevent abuse. There are also some warranty services, it is recommended to read more.
Summarize
Overall, they're a decent size. While a little longer than the stock battery, it won't affect anything. I have also tried the 850mah without any issues, nothing to worry about. Plus, in terms of runtime and power, they both perform exceptionally well and are the best option for a battery upgrade. Also very reasonably priced, I couldn't ask for more.
If you are looking for other lipo batteries with different specifications, you can check more at Ovonic, they are reasonably priced and perform well.
Batteries for Scx24 Buying Guide
Before upgrading you need to check whether the battery voltage, size, and plug match the SCX24. SCX24 supports a 2-3s lipo battery. The plug is PH2.0.
The bigger the battery capacity, the bigger the weight. A mid-range weight is recommended.
It is very important to check whether there is an after-sales service before purchasing.