Slash series is off road short course truck from Traxxas, including Slash 2wd, Slash 4×4, 4×4 vxl, etc. They have a 1/10th scale and 1/16th scale version.
As a really popular vehicle type in RC, you may find Traxxas slash all over the world. The power of Traxxas slash is a question, Traxxas original battery for Traxxas slash is really expensive, you usually need to cost arm and leg to buy one. So, what is the best battery for Traxxas slash 2wd &4×4, I find list some replacement battery for your slash series here:
Gens ace 5000mAh 3S 50C
Price: $56.19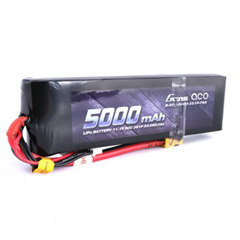 Gens ace is a good brand in RC, about for ten years, which worth your trust. The price of Gens ace batteries is almost half of Traxxas lipo. But the shortcoming of it is don't have the trx plug, you need to buy new solder it, or buy the adapter. But this battery really great for traxxas slash, and is one of popular of Gens ace batteries.
Venom 5000mAh 3S 50C
Price:$73.99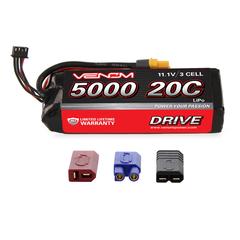 Venom also is a good brand, this 5000mah 3s can be fit traxxas slash and it has the uni plug which can fit the most common plug, such as Compatible with XT60 Plug, Traxxas® Plugs, Deans Plug & EC3 Plug. But is really expensive, much expensive than Gens ace.
Ovonic 5000mAh 3S 50C
Price: $36.99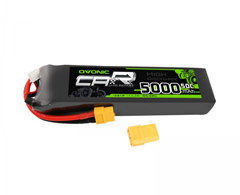 It's a new brand, products cover air batteries to land. They have a Traxxas lipo battery series, which with a plug can fit the Traxxas vehicles. And it's really affordable. find lipo battery for slash here.