There are many FPV lithium battery brands on the market, but the quality is very uneven. There are a few good ones. Let us take stock of the three best brands as follows:
Ovonic
The most cost-effective battery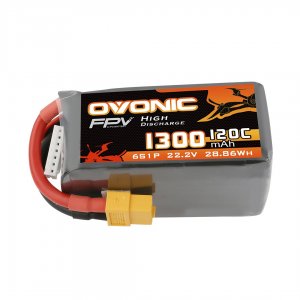 Ovonic is a professional FPV lithium battery manufacturer, which is well received in the community. Compared with other batteries, Ovonic has the lowest price while having good quality. Under the same budget, you can buy more Ovonic battery packs. They often hold promotional activities. If you want to save money, you can follow them and take advantage of the rare opportunity to empty your shopping cart. After all, hoarding a few more batteries is not a bad thing.
Ovonic not only provides competitive high-rate 120C series, but also provides batteries for freestyle, cinema, and long-range. Here you can find 1-8 inch quadcopter lithium batteries.
Check Ovonic FPV lithium battery
Tattu
The best performance battery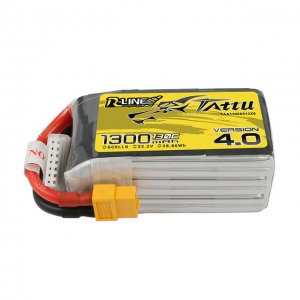 As most professional pilots know, there is no doubt that Tattu's discharge performance is good. Tattu has more than 20 years of development history, and now they are a well-known brand all over the world, so you don't have to worry about its quality. The R-line series they launched is a battery dedicated to top competitions. If you want better flying effects and don't mind the expensive price, it is also the best choice.
Battery technology is constantly improving. As a leader in the industry, Tattu will launch a new version of R-line 5.0 in 2022. This is really exciting news, let us wait and see.
Check Tattu FPV lithium battery
CNHL
The cheapest battery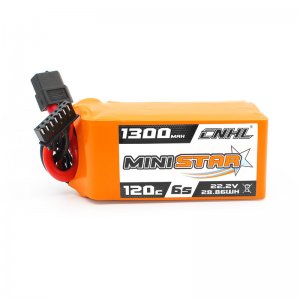 CNHL is a brand of a Chinese RC lithium battery manufacturer, and it has always been a promotional point with amazingly low prices. CNHL is suitable for beginners who are new to FPV. Because novice pilots are prone to collisions or crashes when training FPV, resulting in battery damage, the low-cost CNHL will allow you to reduce losses.
The quality of CNHL is not as good as you think. If you have a CNHL battery pack now, I suggest you take care of it, otherwise, it will swell easily. You get what you pay for.
Check CNHL FPV lithium battery
Of course, in addition to Ovonic, Tattu and CNHL, we have many good choices, such as GAONENG, which is also a brand worth trying.
GAONENG
Lithium batteries worthy of attention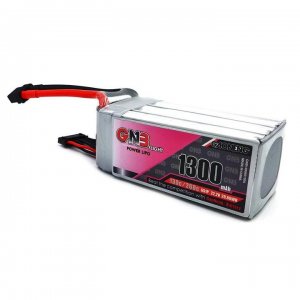 In terms of performance and price, GAONENG is also good. But compared with the above brands, it does not have an advantage in the mainstream 5-inch quadcopter field. GAONENG small batteries are more popular, for 1-3 inch quadcopters: Tinywhoop, toothpick drone, Cinewhoop.
If you like small FPV drones, GAONENG small batteries are also an option worth trying. There is a wide range of products with different specifications.
Check GAONENG FPV lithium battery
Comparison of these four brands
Through some of the above descriptions, you can roughly know the four brands. In addition, I made a table and compared batteries with similar specifications for your reference. As follows:
| | | | | |
| --- | --- | --- | --- | --- |
| Specification | Ovonic 1300mah 6s 120c | Tattu 1300mah 6s 130c | CNHL 1300mah 6s 120c | GAONENG 1300mah 6S 130C |
| Capacity | 1300mAh | 1300mAh | 1300mAh | 1300mah |
| Voltage | 22.2V(6S) | 22.2V(6S) | 22.2V(6S) | 22.2V(6S) |
| Discharge Rate | 120C | 130C | 120C | 130C |
| Size | 44X36X75mm | 39X36X78mm | 50X34X78mm | 43X34X87mm |
| Weight | 222g | 200g | 246g | 242g |
| Price | $28 | $37.99 | $23.98 | $29.99 |
It can be seen that Tattu is the best in terms of parameters, while Ovonic is lighter in weight and smaller in size than CNHL and GAONENG. Considering the price, in general, Ovonic is the best choice for FPV quadcopters.
Ovonic not only has many years of experience in R&D and manufacturing but also has a large number of loyal fans on Facebook, Instagram, and other communities. So Ovonic is your trusted brand.