The 1/16 scale Ftx Tracer is a very cheap budget RC and they are ideal for people getting into the RC hobby. When it comes to what this offers, you can actually upgrade it too, they offer upgradable parts. For more runtime and more punch, you can upgrade the battery.
Below I will recommend two lipo batteries for Ftx Tracer, which are very suitable. Let's study them together.
3200mah 2s 50c Softcase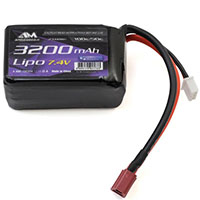 Specifications:
Type: LiPo
Capacity: 3200mah
Voltage: 7.4v
Connector Type: T & Deans plug
Configuration: 2s (2 Cells)
Size: 57 x 31 x 31mm (LxWxH)
C-rate: 50C
It matches the Tracer's chassis perfectly like it's married to it. Since it's a 2s battery, you can run it straight away without having to upgrade anything. If you can live with the price, it's definitely a great option.
650mah 3S 80C Softcase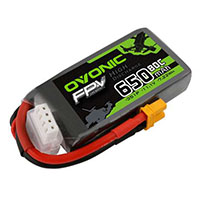 Specifications:
Type: LiPo
Capacity: 650mah
Voltage: 11.1v
Connector Type: XT30
Configuration: 3s (3 cells)
Size: 58 x 31 x 17mm (LxWxH)
Weight: 59g
C-rate: 80c

Price: $11.67
Running a 3s battery is absolutely insane after upgrading the powertrain to a brushless system, it packs more punch and does big jumps in a skate park like a rocket. The 80c discharge rate provides an amazing boost, which is more than enough for the Tracer.
In actual testing, it tops out at 25.9 miles per hour, which is actually quite a decent speed for such a small car.
This pack of batteries is suitable for most small remote control cars, FPV drones, airplanes, etc. Before purchasing, please check whether the size and voltage match the electrical equipment.
FTX Tracer battery tray size: 55*30mm(L*H), if you remove the foam spacer, its size is 60*40mm(L*H). Before buying, check to see if the size of the battery is smaller than this.
If you want to run a different size battery, you can add an extra battery chassis, screw it to the center bracket, and secure the battery with velcro straps. This way you get extra runtime. Ovonic RC car Lipo batteries are reasonably priced and of high quality.