Halloween will not only have scary ghosts, but also a great discount on RC batteries in the AMPOW store!
Ovonic battery Halloween sale has officially started!
Up to 54% off for all products,  Limited Stock.
Among Halloween battery deals, you can find cheap RC batteries, including FPV drones, RC aircraft, RC cars. In addition, there are ultra-low-priced NIMH batteries.
The Halloween sale on Ampow Store will end on November 1st, 2021. There's plenty of time to find the right battery for you.
Recommended Goods: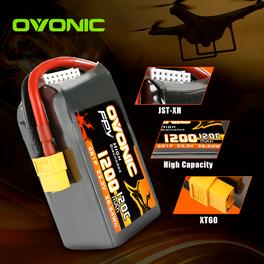 Ovonic 120C 22.2V 6S 1200mAh XT60 Plug
For FPV Racing or Freestyle
-Size: 76.5mm×38mm×38mm (L×W×H)
-Net Weight(dev.20g):208g
–Advantage: High C-rate,  Lightweight. Provide strong power to make the drone's flight performance better.
Ovonic Rebel 100C 14.8V 6000mAh 4S EC5 Plug
For Arrma Outcast Kraton 8S Truck
-Size: 138mm×47mm×49mm (L×W×H)
-Net weight (dev.20g): 455g
–Advantage: High C-rate, High capacity, Durable. Give you a longer fun time.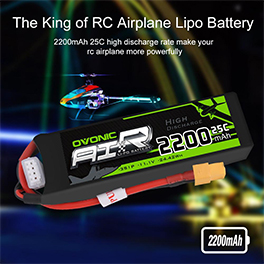 Ovonic 2200mAh 25C 3S1P 11.1V XT60 Plug
For Freewing Dynam
-Size: 105mm×33mm×19mm (L×W×H)
-Net Weight (dev.20g): 138g
–Advantage: High compatibility, suitable for Freewing 64mm EDFJet, Dynam 1100mm-1500mm Plane, etc.
The products are not limited to these, you can find more in the Ampow store!
Besides, if you are from AU & RU & MY & SG & KR & IN & UA, you can visit our Ovonicshop.
Happy Halloween!