Now, the Intelligent battery management system(iBMS)is new battery technology that we add on to unmanned aircraft batteries and RC hobby. Due to the fact that lithium polymer is delicate material; users are suggested to take good care when using the lipo batteries. To resolve this problem, We have applied the BMS to increase the battery life cycle.
We bring you more knowledge about BMS as below:
iBMS Intelligent Battery vs. Normal battery
Normal battery
iBMS Intelligent Battery
Overcharge easily
Over Charge Protection
Over discharge easily
Over Discharge Protection
A short circuit may burn the circuit and device directly
Short circuit protection,cut off circuit timely to protect battery and device
Full power storage may swell
Smart storage algorithm,to protect the battery from swelling
High temp storage may swell
High temp storage algorithm, to protect the battery from swelling
No coulometer
Highly precise coulometer
High Temp charge may cause fire,Low Temp Charge may damage the battery
High/Low Temperature

  

protection from abnormal status
Hard to estimate cycles and lifetime
Life cycle recorder,Battery health management
May affect the performance due to the bad balancing between the cell voltage.
Able to Positive/passive balance fucntion. Greatly increase the durability of the performance.
No data monitoring and abnormal remind
Real-time monitoring cell status and data reading.
How Does a BMS Work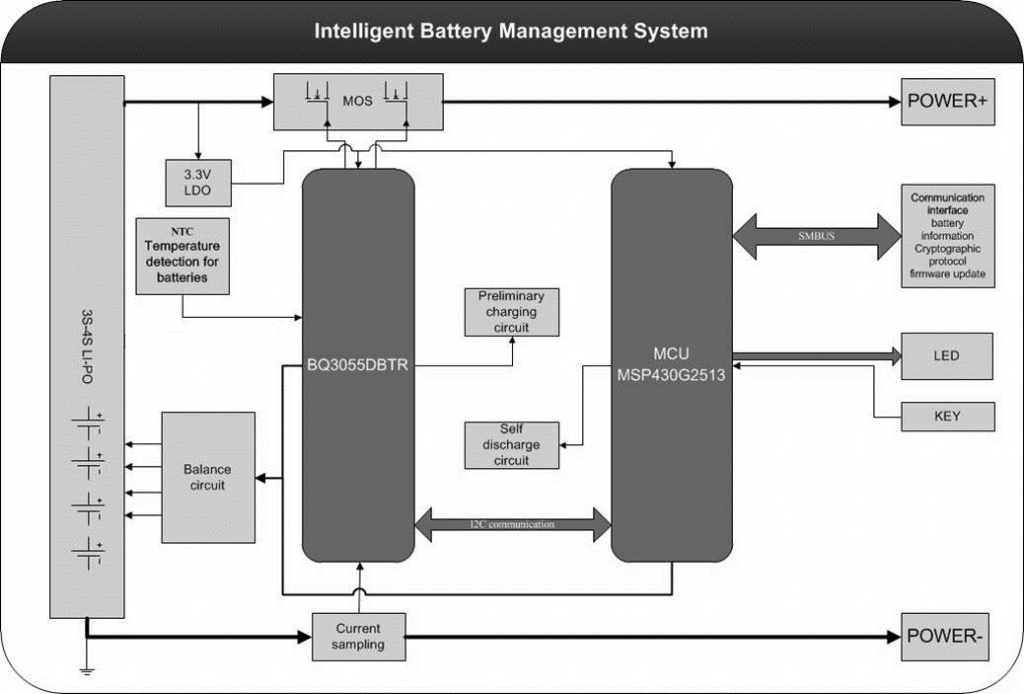 How is iBMS Battery Made?
· High C-rate cell
· BMS
· Spec power port, spec communication port
· LED/LCD display
· Button
· case
BMS Function
1. High precision Coulometer, Low Power consumption
Advanced CEDV measurement algorithm
Anti-resistance tracking algorithm
Sleep mode protection function
Mature solution of low-power consumption hardware
2. Battery storage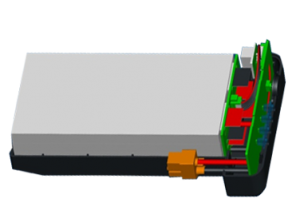 Full power storage protection
High temp. storage protection
"One key storage" system
available custom-made ports by the related algorithm
3. Cell auto restoration and damage detecting
Restore the un-balance situation among cells automatically
Detect cell damage automatically
4. Abnormal protection
Temperature protection during charge/discharge
Overcharge current protection
Over-discharge current protection
Battery pack over-voltage protection
Battery pack under-voltage protection
Battery cell over-voltage protection
Battery cell under-voltage protection
Short circuit protection
5. Compact interface
One-key on / off
One-key capacity display
One-key lifetime display
Simplified LED display
Humanizde LCE display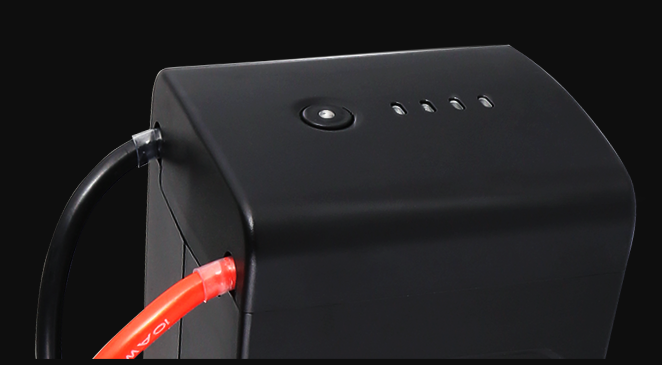 6. Communication
Obtain instant battery information though
communication with drones
Authentication protocol with drones, battery bonded
Communication port and protocol fully opened to customers
Professional BD100 communication box
7. Dual encryption algorithm
Internal software encryption of the battery
Encryption of communication port, all third-party
batteries will be rejected, except that within the protocol
8. Data Record
History Data Record
Record of battery abnormal times
Record of battery discharge & charge cycles
Record of battery parameters, such temperature, voltage, voltage difference and current, etc