Ovonic is a trusted, reliable battery manufacturer with more than 20 years of battery manufacturing experience and a professional team, dedicating to provide high quality, high energy lipo battery for customers.
For a long time, we have been committed to providing our customers with the best price. Now, thanks to the customer's recognition and support, ampow USA warehouse has a 72 hour flash sale campaign at sep 16 – sep 19 (American time), offering Extra $5-$10 Off. During the campaign time, you can get a certain discount by using coupon for special items, as shown in the figure below.
The promotional product include the following 12 models, of which FPV, RC CAR, AIRPLANE LiPo battery each have 4 products to participate in this event, these products are our best-selling, most recommended by customers. As long as you choose any of these products, you can get $5 off over $118, $10 off over $198, and free shipping.
The coupon code is shown below:

1.FPV LiPo battery:
There are 4s/5s/6s 1000mAh, "s" stands for the number of cells in series, the more cells, the higher the voltage, and the speed of the motor is related to the voltage, the voltage is higher, the faster the speed
The other 4s 1550mAh is also very popular, it has a larger capacity, can support the Drone flying longer. 4 pack only sales $61.79, as a result, 1pack is only $15.45, and with extra off, you will get a lower price.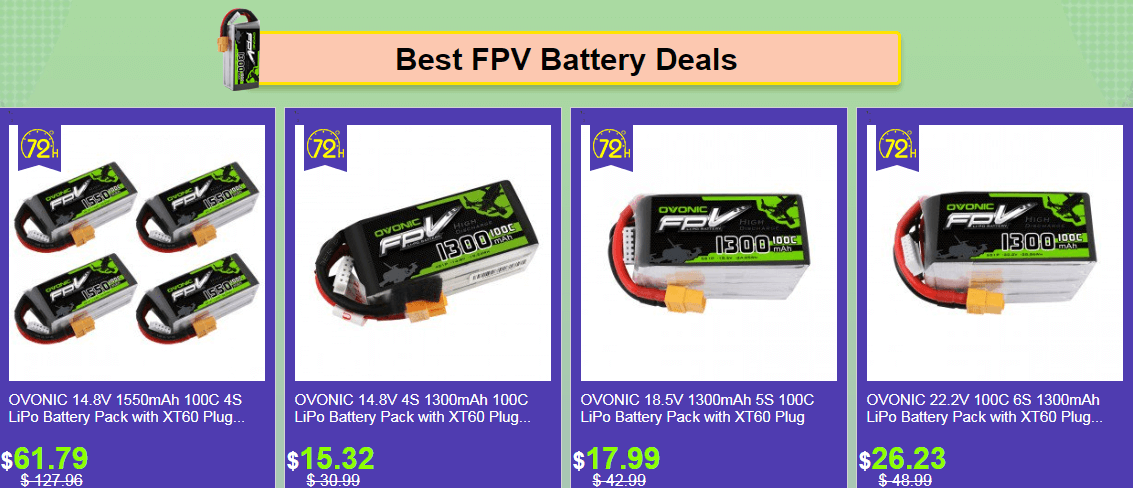 2.RC CAR LiPo
The four RC CAR batteries participating in this event are popular 3s battery, with different capacities, and the popular XT60&Trx, dean, EC5 plugs are available.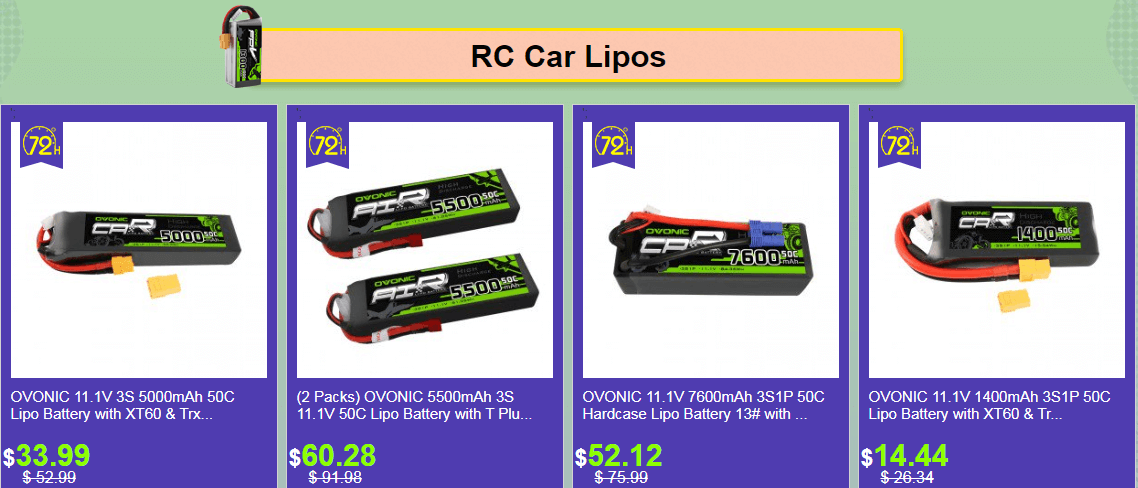 3.Airplane LiPo
2s and 3s 2200 mAh are widely used for RC cars, airplanes, helicopters, boats and etc.
In addition, 4500 mAh 6s offers the high power and long run time for X Class Drone.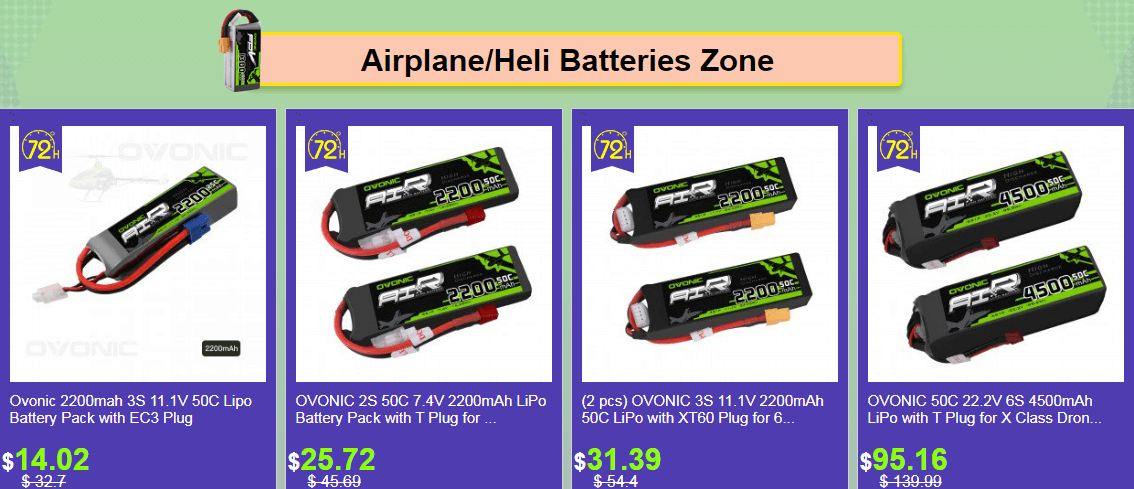 This event only lasts until Sep 18, participating in the event page:
https://www.ampow.com/flashdeals.html