When you have come across this article, I believe that you may be a freshman who is trying to become a great master of FPV freestyle. As the saying goes, the soldier who doesn't want to be a general is not a good soldier. It's the same as FPV freestyle hobbyist. This essay just gonna give you some advice to improve your relevant skills.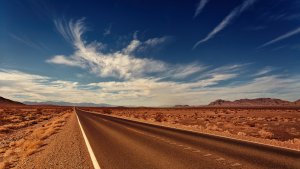 Haha, perhaps Some may have guessed that I am also the FPV enthusiast. I really love first-person view drone because it helps me realize one of my dreams. That is my dream of flying. Yeah, everyone might also have a dream of flying in the sky to appreciate the wonders of nature and different scenery in childhood. Imagine that you can fly with the birds or compete with them to see who can fly fast and learn the graceful arc of their flips. How wonderful it is! You can see what they see and enjoy the pleasure of flying. On account of the love of FPV freestyle and training time after time, I aware of some tips that are really helpful for novices and now share to everyone. Hope this can also help you.
Tip 1 Skill comes from practice.
This is the most significant and valuable maxim to improve your FPV freestyle tricks. It's obvious but also easy to forget. Sometimes, we would admire others' absolutely superb flying tricks and skillful manoeuvre and wish we also can do immediately. But their skills come from consistent practice. So stop to be envious of them and believe you also can be one of them only if training regularly.
For instance, my 17-year-old nephew who is also a beginner in FPV freestyle has made great progress recently in that he had more than 5 flights per weeks and trained himself for about 2 months. At the very beginning, he even didn't know how to change the batteries of his drone, but now he has a great grasp of intermediate tricks involving back to back flips, rolling 180 degrees with a pause then complete the flip and passing through a gap while performing a flip.
Tip 2 Flying with your friends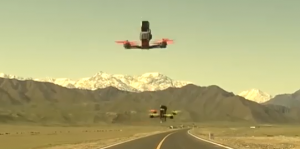 Yes, it's great to be persistent, but you can't practice alone all the time. It would be better to fly and practice with your partner (it's ok if you don't have currently, just to seek someone who is good at FPV freestyle. ) because you are a beginner now and have no idea of excellent skills. Yeah, FPV freestyle tricks need to be communicated. Of course, you also can learn the skills from omnipotent Youtube where there are a lot of related marvelous videos shared by hobbyists. It's good but not enough. Flying with your friends. They would not only tell you their tricks of flip and gap pass, etc.  but also let you know the feeling of every roll or others.
Someone may be worried about the rejection from the veteran. When I told my introverted nephew to practice with pros, he was reluctant and afraid of troubling others. But the first-person review freestyle is a kind of free and communicative sport. People here are very easy-going and obliging. They would be happy to assist and encourage you. So don't hesitate and start now. You'll find more like-minded people and enjoy the real fun of FPV freestyle.
Tip 3  Keeping your mind on one thing while training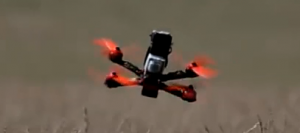 I began to be addicted to FPV freestyle from watching some tricks video on Youtube and I think it's cool to tighten up both Slit-S and slalom with every lap. But actually, in our process of training, it would be better not to practice two things at once. Just select one and practice repeatedly. Until it turns out to be perfect and then you can do another one.  Only in this way can you really get muscle memory and grasp every trick.
Tip 4 Take it easy. Just enjoy the fun!
Jonathon Davis who is an enthusiastic freestyler told " love the feeling that flying FPV gives me. It is a feeling of freedom, release and a way to artistically express myself through flight. My favorite style of flying is Freestyle, exploring abandoned buildings or ripping through the woods. " This is what FPV freestyle stands for. To let people enjoy freedom and have fun.  So just follow the wind and enjoy the scenery you see.
Tip 5 Preparing enough power for your drone  
Most importantly, please don't forget to prepare enough energy for your drone. As we all know, it would cause great consumption while flying and practicing. The power is of paramount importance. Without power, the FPV would crash down. If you want the drone to fly well, you need to be prepared with quality lipo batteries such as Ovonic lipo batteries. Not only is it at the low cost, but also owns high performance. A good choice for a drone.