Hobbywing and Castle are among the top RC brands and offer impressive performance, especially in RC cars. Knowing about these two great competitors like Adidas and Nike will be helpful in your RC builds. Which is better? We will give the answer below.
Quick answer:
Hobbywing offers a variety of premium options for those looking for stability and durability, whether it's Basing or Racing. Castle products are reasonably priced, have top-notch after-sales service, and are also one of the best options for those looking for extreme speed.
Hobbywing
Hobbywing's main products are motors and ESCs, and its applications include RC, drones, etc. According to the various needs of users, they have launched different levels of products.
QuicRun series: cost-effective, designed for RC beginners and casual players.
EzRun Series: High performance, designed for high-end players, with high-quality manufacturing materials and powerful current handling capabilities.
XeRun Series: The best representation of Hobbywing's technology, they are built for competition with extreme performance and performance.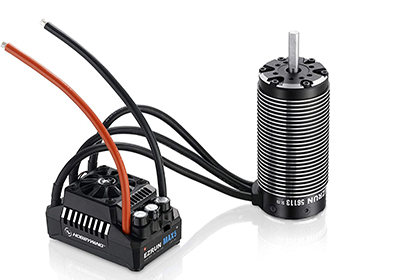 When it comes to RC motors and ESCs, Hobbywing has more products to choose from. Hobbywing products are durable and reliable, and as long as they are not abused, they will last for many years. If you're gearing up for the race, then the XeRun family of brushless powertrains is the way to go. With exceptional products, Hobbywing racers have won numerous accolades in world-class competitions.
Hobbywing has a great product for beginners who are new to the RC world. Likewise, Hobbywing has continued to seek technological innovation over the years, creating more functionality and top-notch performance. All for the sake of people having more RC fun.
Castle Creations
Castle creations have always focused on providing great products for RC enthusiasts. Their motors and ESCs are designed for performance, and if you want great punch, Castle is your first place. Compared to Hobbywing, Castle's price is more reasonable. As far as I'm concerned, running the 3s Castle drivetrain on a 1/5-1/10 scale RC car is much smoother, never gets hot, and they can run really well.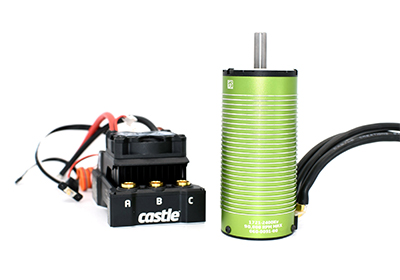 In addition, Castle is not satisfied with the production of motors and ESCs, but also provides a full range of RC products, especially RC cars and airplanes. You can find more accessories for suitable upgrades and repairs on their website.
Castle has been in development for more than two decades and was founded by several experienced RC enthusiasts. Not only do they offer affordable RC products, but they also offer great service and support.