DJI entered the field of FPV drones and caused a craze. Many drone enthusiasts bought a set of DJI FPV. Although it comes with GPS and a one-click hovering function, the speed of DJI FPV is much faster than traditional drones. Those who are just getting started with this use this, the probability of a crash is still very high.
What is an FPV drone?
FPV refers to "first-person perspective." When the FPV drone is flying, you don't need to watch the drone fly but watch the camera image through the glasses. You feel like you are flying in the air. In recent years, FPV drones have become particularly popular due to racing competitions. And more and more video producers have also discovered the powerful shooting function of FPV because this flying method can produce very "exciting" video, which is more dynamic than the well-known "ordinary" drone shooting.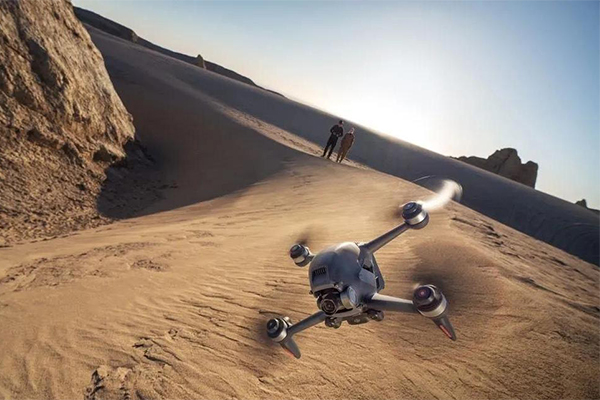 DJI FPV vs normal drone
Compared with flying with aerial drones, traversing aircraft brings more freedom, challenges, and excitement. Flying an FPV drone, you feel like a bird, flying anywhere. You have complete control over it to do any crazy things. You can go to places that are difficult to reach by ordinary drones.
DJI FPV seems to be prepared for "normal" drone pilots without FPV flying experience. Judging from the performance parameters of sensors, gimbal cameras, and drones, DJI's positioning of this traversing machine is still aerial photography, and the traditional traversing machine is used for racing competitions. DJI Traversing Camera is a good tool for photographers who need to shoot FPV style. However, this kind of drone is not suitable for racing. The fastest speed is only 140km, which is too slow. In addition, racing drones have a longer running time because it uses a competition-grade FPV battery, which has a higher discharge rate and lighter weight. Ovonic batteries are cost-effective and powerful, allowing you to save costs.
It can be used out of the box, and it allows you to shoot FPV lenses more conveniently, rather than using complicated assembly and debugging. But the DJI drone can't give you freedom like a "real" racing drone. It's more like an aerial FPV drone. If it is used for competition, it will definitely be the last one.
Racers' views on FPV
DJI FPV doesn't have much fun. It still looks like an aerial photography Drone, not an FPV racing drone. If the drone does provide somatosensory remote control and autopilot function, I think many people will like it. Because people who have not yet mastered flying through the plane can rely on sensors to experience the first-view flight. One major drawback: all I see is plastic. Because even the best traversing pilots, especially when shooting in very narrow places, there will always be collisions. The carbon-fiber structure is the best choice for the traversing machine.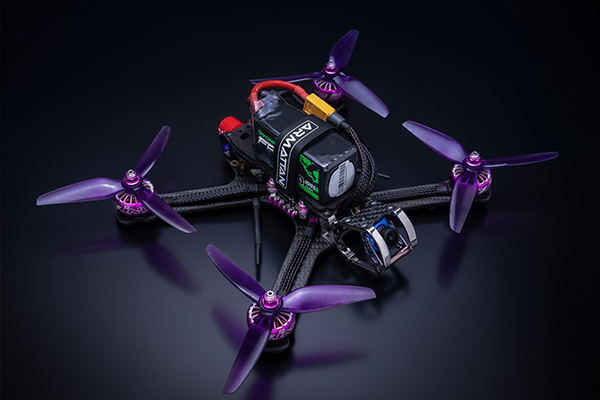 Things you need to know before buying
It is indeed a "slightly faster DJI drone." We can also call it an entry-level FPV drone. If you want to buy it, you must first understand the function of the drone. If you have never flown an FPV drone before, it is not wise to buy and fly now. The first thing is to practice to prevent crashes.
Also, consider security: in fully manual mode, you have no protection. If you let go of the joystick, it will not hover like a regular DJI drone. If there are people or cars nearby, it may cause damage or even personal injury. So for the first time flying the FPV drone, make sure to take off in an open area.
How to get started with FPV flight for novices?
The best way to learn is to buy a remote control and practice on the simulator first. You can first try whether the FPV drone is suitable for you. After practicing the simulator, you can start to drive a real FPV drone, and you can also master the basic operations. Can save a lot of time and money! "