The shopping season is coming soon, Thanksgiving Day, Black Friday, Cyber ​​Monday, all of these festivals will have big promotions. LiPo battery is no exception and Ampow will also have the biggest promotion of Ovonic lipo battery in the year, from November 22 continues until December 3, including Thanksgiving Day (only for USA), Black Friday, Cyber ​​Monday, event page please click on the link below:
USA warehouse link: https://www.ampow.com/blackfriday
EU warehouse link: https://www.ampow.com/eu/black-friday-sale
CA warehouse link: https://www.ampow.com/ca/rc-lipo-batteries.html
Starting from November 22nd, the Ampow US warehouse will have an Ovonic lipo battery Thanksgiving day event. As a pre-Black Friday event, the Thanksgiving day discount is also very large, and you can get your wish lipo before the Black Friday crowded logistics. (EU&CA warehouse does not have Thanksgiving activities, but the Black Friday Event for these two warehouses starts on Nov. 22nd).
So what is worth to expect?
Some LiPos at the Thanksgiving Day is available of buying three get one free and buying one get one free, which comes from the advice of one of our customers, further more to thank you for your choice of Ovonic among so many brands. In addition, some products have also have huge discounts.
Now, let's  look at some of the batteries at the Thanksgiving day event.
1.FPV battery
The FPV battery is our most popular battery, has a large customer base, and has our ovonic team, who participated in some fpv racing.
1.1. Big discount items
1300mah 4s 100c *4 pack, only need $47.73, up to 31.98% off
This battery is one of the best-selling FPV batteries on Ampow and one of the best review of batteries. Only $47.73 you can get 4pack.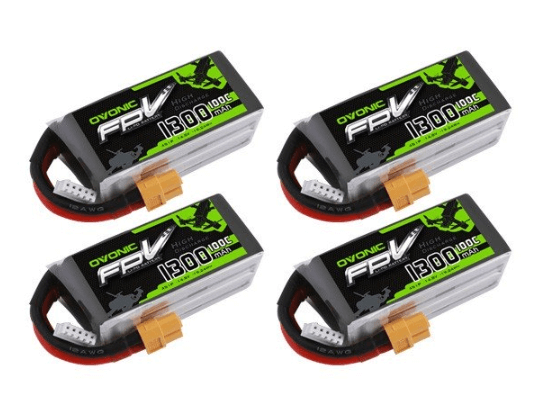 1.2 Buy 3 get 1 free item
1550mAh 50C 4S, 1550mAh 4S 80C, 1550mAh 5S 100C, 1550mAh 6S 100C, 1550mAh from 4s to 6s, 50c to 100c, different voltages and discharge rate for you to pick

2.RC Car lipo battery
2.1 Buy 1 get 1 free item
2S 4000mAh 50C is very suitable for TROPHY TRUGGY FLUX, VENTURE TOYOTA FJ CRUISER, JUMPSHOT MT & JUMPSHOT MT FUZION, Jumpshot ST, Jumpshot SC, BLITZ & BLITZ FLUX, RS4 Sport 3 Drift 2015 Ford, Sprint 2 Flux BMW M3 GTS & Ford Mustang GT -R,Sprint 2 Nissan GT-R R35 & Sprint 2 Drift Nissan 350Z &Flux BMW M3 GT2&Sprint 2 1969 Chevrolet Camaro Z28 and etc.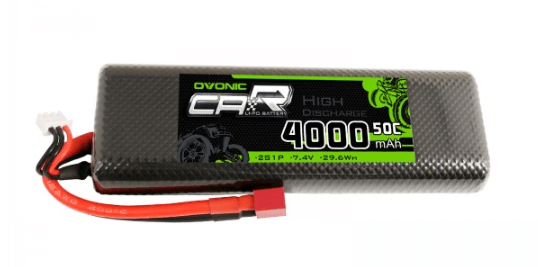 2.2 Big discount items
6500mAh 4S 50C (only $47.99) for 1/8 Scale Vehicles such as 1/8 Buggies, Truggies, Monster Trucks.
5200mAh 3S1P 50C (only $28.99) with EC3 for Losi 1/10 Truck. BAJA REY 1/10-SCALE DESERT TRUCK. TENACITY SCT RTR, AVC: 1/10-SCALE 4WD and etc.
4600mAh 2S2P 50C is a Shorty LiPo (only $18.99), can used on for most of 1/10 buggy, such as TLR22, XRAY, YOKOMO etc.

3.RC airplane/heli lipo battery 
3.1 Buy 1 get 1 free items
4S 2200mAh 50C, only pay $79.96 for 3 items to get 4, this lipo is compatible with FREEWING, SMART AEROBATIC TRAINER, EDF JET and etc.
1000mah 3S 11.1V 35C(only $56.11 for 3 get 4) is a Ovonic new LiPo for Great Planes Kunai, 3d indoor models,small Glider

3.2 Big discount items
50C 3S 11.1 v 2200mah Lipo only $11.29, can be used on P-51 RC plane, E flite Valiant, Parkzone E4F wildcat, Great Planes E-Cub, Eflite Pitts S1-S biplane, 3D aircraft,park flyer,RC crawlers, etc .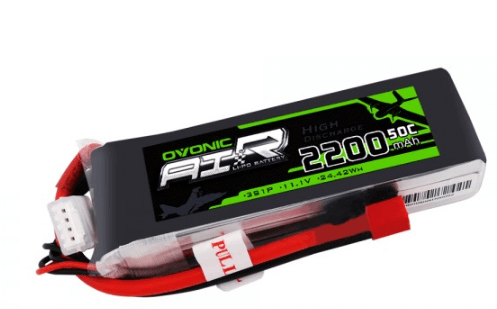 If you want to know detail of other warehouse promotions, please visit relevant event page. Of course, ovonicshop (ship to countries: AU& RU& MY& SG& TH& KR & JP& IN& UA& IL&NZ & BY) also has similar activities.
Thanksgiving day event: https://www.ovonicshop.com/collections/buy-3-or-1-get-1-free
If you want to know what deal you can get at other promotions, you also can visit our promotional guide page: https://www.ampow.com/save-money-on-black-friday-sale
Or you can follow our facebook page: ovonic official, we will update our newest event news and  have a give away activity duiring promotions.