What is a cordless screwdriver?
Electric screwdriver is a multifunctional tool designed to drive screws. Compared to the manual version, they help save time and effort. These tasks include installing a large number of screws, such as constructing flat-mounted furniture. The price of these tools may range from $6 to hundreds of dollars, depending on the type of tool.
Electric screwdrivers are portable, can be easily placed in the palm of your hand, and can be used for many different projects in and around the home. From a small amount of maintenance to the main DIY work.
With these power tools, there is no need to worry about wires being obstructed by cordless screwdrivers powered by power tool rechargeable batteries.
What are the functions and advantages of the driver?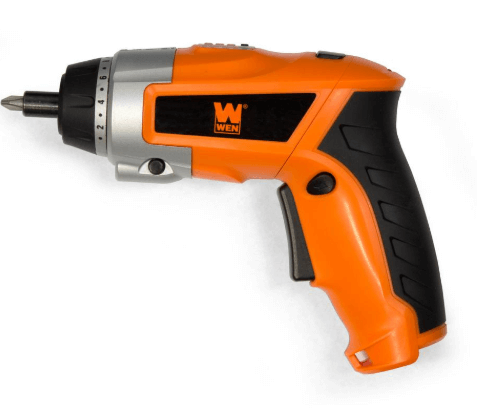 One of the best functions of an electric screwdriver is that it can be used to screw in or remove screws from awkward and difficult to reach places.
Having a cordless screwdriver has the following benefits:
Energy efficient-Compared with manual screwdrivers, electric screwdrivers can save energy and energy, and reduce hand wear.
Time saving-Compared with manual operation, the time for screwing in a screw with an electric screwdriver is only half, which helps to increase productivity.
Accuracy – Electric screwdrivers can achieve more precise driving, mainly because torque and speed cannot be achieved manually.
Versatility – Since the cordless screwdriver contains various screwdrivers, there is no need to carry a full set of manual screwdrivers.
Cost-effective-Compared with a series of manual screwdrivers, it is cheaper to buy an electric screwdriver kit with various interchangeable drill bits.
So you need a Electric Screwdriver or Impact Driver?
Before you start, you have to figure out the following questions before choosing an electric screwdriver.
What will you do with an electric screwdriver?
The electric screwdriver can help you complete various home tasks, but to make the most of it and use it safely and correctly, please ask what kind of material you will screw into. For example, is it wood, gypsum board or MDF? Driving into different materials requires different power – so think twice before buying.
How long do you use the screwdriver?
Consider the duration of the specific task that will be performed using a screwdriver. If you want to use it for a long time, look for products that are as comfortable and lightweight as possible.
Next, let's take a look at the pros and cons of the two screwdrivers and how to choose
Electric screwdriver
In general, electric screwdrivers are considered a lighter option and are more likely to be used for DIY tasks, such as assembling paper-covered furniture or screwing in soft materials. Compared with Impact Driver, an advantage of the electric screwdriver is its size, and its small size makes it very suitable for those hard-to-reach spaces.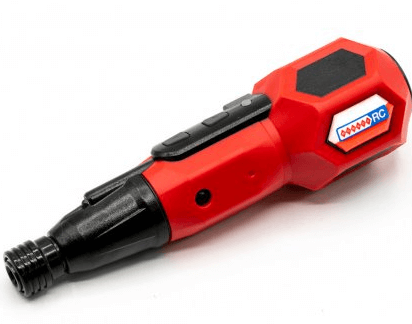 Pros
*A cheaper option than Impact Driver.
*Due to its size, it can work well in narrow spaces.
*Usually lighter than impact drives.
Cons
*Not suitable for screwing into hard or dense materials
*Not suitable for routine or long-term use.
And it usually has two types to choose from:
*Straight-The handle of a straight cordless screwdriver is straightened and the end is a bit like a manual screwdriver.
Such as the Black & Decker Vp720 Cordless Screwdriver, power by Versapak 3.6 volt battery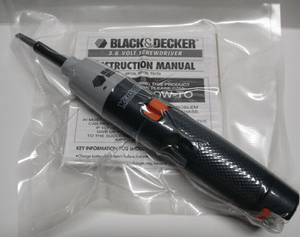 *Pistol – A pistol-type cordless screwdriver is similar to a cordless electric drill, although it is usually lighter, more compact, and less powerful.
Such as the following pic, shows the Black&Decker BD12PSK driver/drill,powered by 12 volt battery for Black and Decker.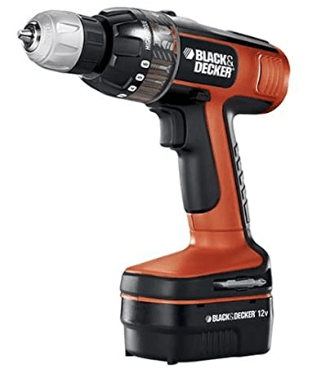 Impact Driver
If you are a professional or the tool will be widely used, "Impact Driver" will be your first choice. It usually has a stronger structure and can be better screwed into harder or denser materials. Generally, hammer drills combine this higher torque with forward and backward movements similar to hammer drills to increase the driving force on the screw.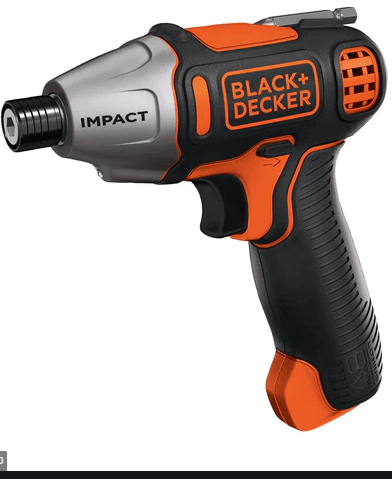 Pros
*Can be screwed into harder / denser materials
*More suitable for long-term or regular use.
*Usually stronger
Cons
*More expensive than electric screwdriver
*A bit larger than an electric screwdriver
Conclusions:
If you are just doing DIY tasks, such as assembling paper-covered furniture or screwing in soft materials. And there are requirements for size, if you want a more affordable price, choose electric screwdrivers.
Impact Driver is more suitable for professional or the tool will be widely used, suitable for hard objects