Overview(from iFlight):
iFlight CineBee 75HD is the latest BNF creation of minimum weight at a spectacular performance, traditional but versatile and upgradeable design, carrying a 1080p (up to 60fps) micro cam stack and recording JELLOFREE footage flying through smallest gaps and spots. If slow cruising or fast racing, the cam angle goes from 0-55 degrees with motors from 2S-4S.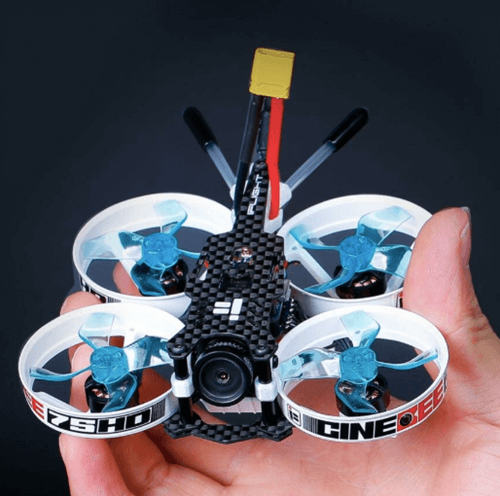 Our target was pretty clear, create a lightweight, durable but jellofree whoop that can shoot high-quality HD videos. We decided to use a combination of carbon, plastic, and TPU to have a rigid bottom plate that doesn't oscillate, with still crash resistant abilities and integrated prop guards giving the whole frame strength. The stack is soft-mounted, the cam is soft-mounted, the motors run smooth – keep your props in a good condition, and you won't have to worry about jello!
You can buy it on Banggood.
Specification:
Item name: iFlight CineBee 75HD 2S whoop
Total Dimensions: 110x93x30mm
Frame Wheelbase: 75mm
Bottom & Top Plate Thickness: 1mm
Standoff height: 22mm
Build Weight: 64.4g (without battery, receiver)
Connector: XT30
Support Battery: 2S/3S(Rcommended Ovonic tiny whoop battery)
Flying Time: over 3mins (battery recommend: 2S 420 mAh, 2S 450mAh, 3s 450mAh)
*Notes: this RC drone comes with 2-3S, but if you want to use 4S, you have to change the compatible motor.
SucceX Micro 16×16 F4 2-4S Flight Control
SucceX Micro 12A 4in1 2-4S BlheliS ESC
SucceX Micro 200mW switchable VTX
iFlight XING NANO X1103 2-3S motors (1.5mm shaft)
Caddx.us Turtle v2 HD FPV Cam
Receiver: Without Receiver/ FS-A8S V2/ Frsky XM+/ Frsky R-XSR/ DSM2 DSMX Receiver (option.If you get XM +, make sure you choose the correct firmware (FCC or LBT). But rest assured, if you choose the wrong firmware, you can still flash the receiver to the required firmware. The receiver is mounted in a 3D printed stand that also houses an RX antenna and a VTX antenna. Use with care, or stick them tight as they can easily fall off.)
Gemfan 1635 40mm 3-blade 1.5mm props
iFlight Prop Guards 40mm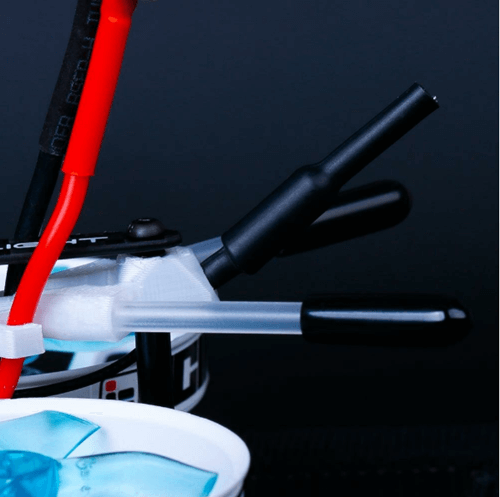 SucceX Mirco F4 Flight Tower System 16x16mm
SucceX F4 Flight Controller
-STM32F411
-Input voltage 2-4S LIPO
-Gyro: MPU6000
-2x UART ports
-4x motor outputs
-OSD inbuilt
-No Blackbox FLASH
-BEC 5V 2A cont.
-Size: 21mm*21mm
-Mounting holes: 16*16
-Weight: 2.5g
-BF target : MATEKF411
SucceX Mirco 12A Brushless ESC
-Firmware: BlheliS
-Input voltage : 2-4S LIPO
-Continuous current: 12A
-MCU: BB21F16G
-BEC : None
-ESC protocol: pwm, oneshot125, multishot, dshot150, 300, 600, etc.
-Size: 23mm*21mm
-Mounting hole 16*16mm
-Weight: 2.7g
SucceX Mirco VTX
-Power : PIT/25/100/200mW
-Antenna interface : IPEX (UFL)
-Telemetry: IRC Tramp
-Size: 17mm*27mm
-Mounting holes: 16*16mm
-Weight: 1.6g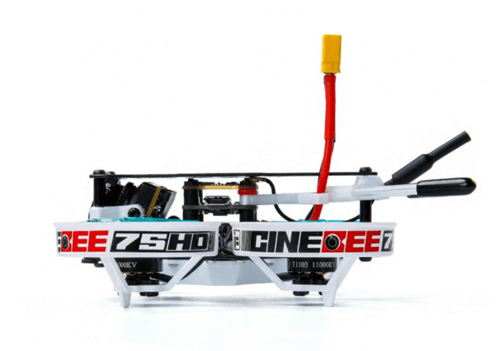 Features:
– ultra-light but high performance
– JELLOFREE durable carbon/plastic construction
– no props or prop guards in view
– upgradeable, versatile, futureproof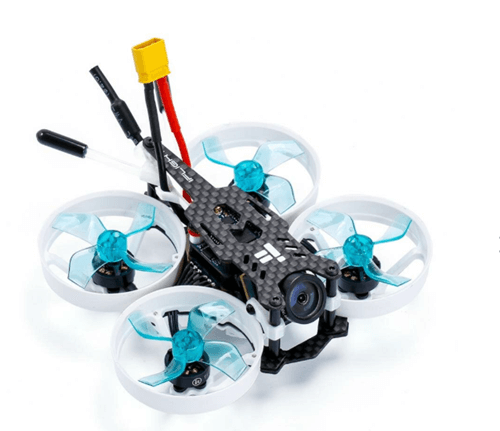 SD card insert and ejection:
-The HD cam PCB is conveniently placed under the frame, protected by a cover.
-To insert or eject the SD card, please push in the SD card and gently slide beside the security plastic guard.
Cam- and VTX control implementation:
-Both Cam and VTX can be conveniently setup on your radio and in your OSD.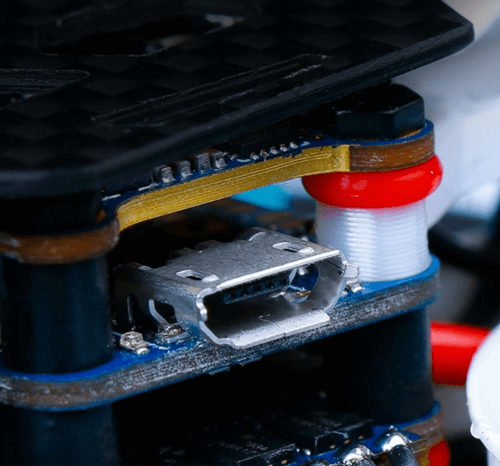 Package included:
1x iFlight CineBee 75HD Frame Kit
1x SucceX Micro 16×16 F4 Flight Control
1x SucceX Micro 12A 4in1 BlheliS ESC
1x SucceX Micro 200mW switchable VTX
4x iFlight 1103 2-3S motors
1x Caddx.us Turtle v2 HD FPV Cam
1x Without Receiver/ FS-A8S V2/ Frsky XM+/ Frsky R-XSR/ DSM2 DSMX Receiver (option)
4x Gemfan 1635 40mm 3-blade 1.5mm Props
4x iFlight Prop Guards 40mm white
2x iFlight 10*100mm magic battery straps black
1x set of accessories