Good news, Ovonic added many new batteries on ampow.com and ovonicshop.com recently. Now we will invite all RC bloggers to review our batteries. Please read the following participation conditions and optional batteries. Those people who meet our need can comment on this article or send an email to [email protected]
Leave your message:
name,  your blog URL, region, URL of the product you selected, and what model you want to test on. We will reply you and send the battery for you as soon as possible
Note:
1. Please select the link according to your country and region. We only send batteries to the countries and regions we can currently reach.
2. If the battery you selected is out of stock, we will contact you
Demand:
1. Have your own RC blog for at least one year and updated at least twice a month.
2. Have your own RC model to test and review our batteries
3. Need to put a link to the test battery in the article.
4.Review articles need include pictures, of course, it will better if there is video in article
Lipo need to review (3/21/2020,will be updated):
1.USA:
Please click: https://www.ampow.com/newproduct.html
The products on this page are all selectable.
* For micro FPV / whoops, 450mah 2s 70c with XT30, 450mah 3S 80C with XT30, 380mah 2S1p 7.4V 45C, 650mah 3S 80C, etc. can be selected.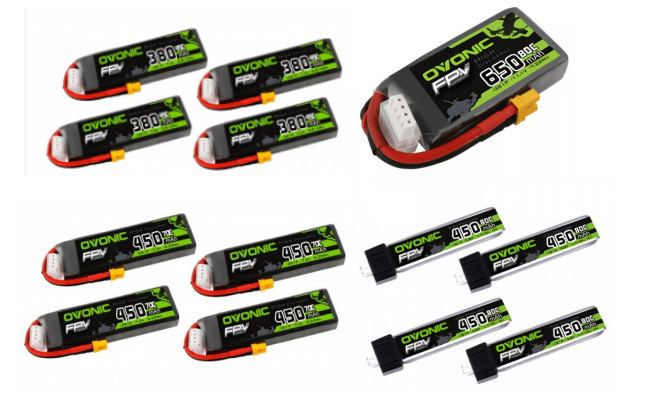 * For bigger scale FPV drone, 1800mah 4s, 1800mah 3s is available
* For RC airplane, there are many choices for you. AIR series and ARK series are available from 2200mah 3s to 5000mah 8s.


* For RC car, Ovonic has a 7200mAh 3S Lipo with 80C magnification. In addition, there are many AIR series that are also suitable for RC car, such as 35C 3000mah 4S with EC3 for 1/10 truck, 2200mah 3s for 1/10 scale Crawler truck etc.As long as the parameters match your model,you can select what you want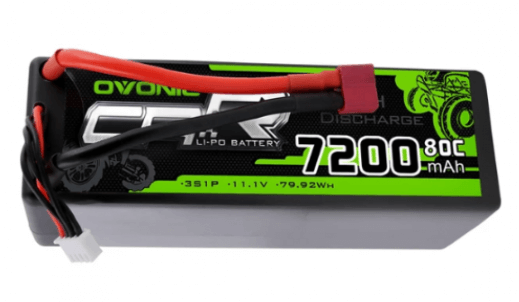 2. EU:
Please note that some areas are unreachable. For details, please consult us or checkout in the shopping cart, fill in the address to know if it can be reached.
For EU, choose RC car battery https://www.ampow.com/eu/rc-airplane-heli-batteries.html or RC airplane battery https://www.ampow.com/eu/rc-airplane-heli-batteries.html
If the products in above link page can fits your model , please send us the product URL and pls pay attention if the product is out of stock.
3.Ovonicshop:
For countries such as AU & RU & MY & SG & KR & IN & UA, please choose: https://www.ovonicshop.com/collections/new-products.
The ovonicshop product is basically the same as USA, except that NiMH batteries are also available.

4.CA
A batch of new products is coming soon, please look forward to it.
Finally, if you want to give review for other products, you can also contact us, we will determine whether the product needs a review according to the needs.