Drones have become extremely popular in the recent years. Our updated post on the Top 80 Drone Blogs & Websites in the World shows that drones are now widely available—in fact, the problem isn't whether you should get a drone, but which one you should pick.
As with most technology, it can be tempting to buy the top model right away. That being said, those just starting out with drones might want to start with a little cheaper model and instead make sure that the rest of their tech is up to par. HP recommends customizing your RAM to store up to 32 gigabytes if you can, as this will allow you to edit longer shots. Once you've got your current tech up to speed, here are some top drone picks to get you started:
Eachine E52 Pocket Quadcopter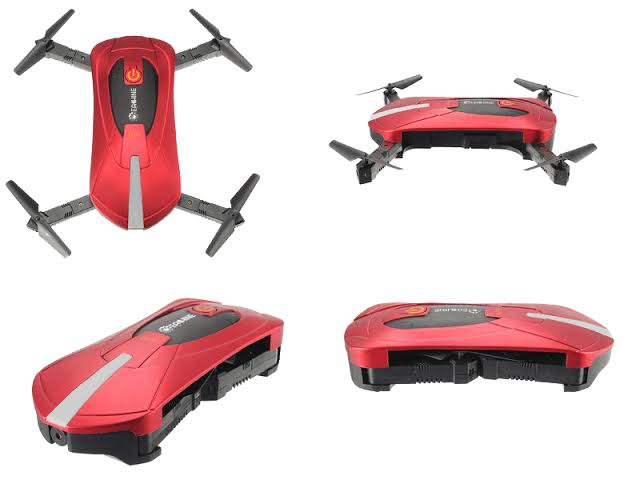 Image credit: Best-Quadcopter
This particular drone costs just under $50, making it the perfect option entry-level unit or those who have no experience flying a drone. The machine can cover a distance of 80 meters, and users should expect around six to eight minutes of flying time at a time. The E52 is extremely portable, weighing only 85 grams, and the propellers fold into the main body to allow users to pack it away easily in the pouch that's included.
Syma X5C-1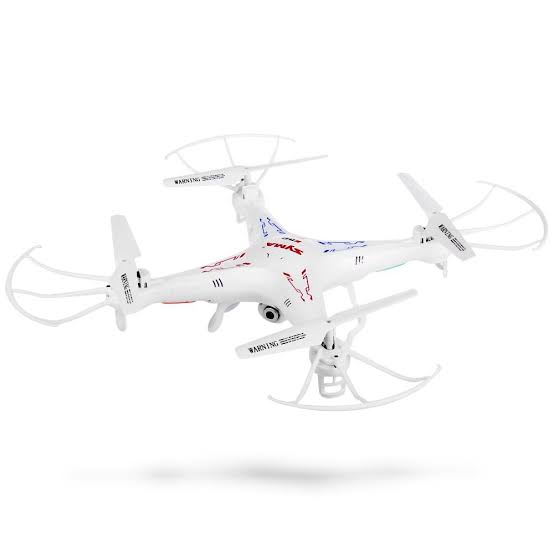 Image credit: Gearbest
Syma is one of the best brands when it comes to entry-level drones, and the X5C-1 is no exception. The HD sensor can capture video up to 720p, and there's little lag time reported making it a breeze (pun intended) to fly around. Each unit also comes with a four gigabyte SD card for anyone who wants to try a bit of aerial photography. The X5C-1 can also do 360-degree flips, perfect for taking great shots or just showing off to friends. The controls are extremely stable, making this a beginner-friendly pick.
UD1 U845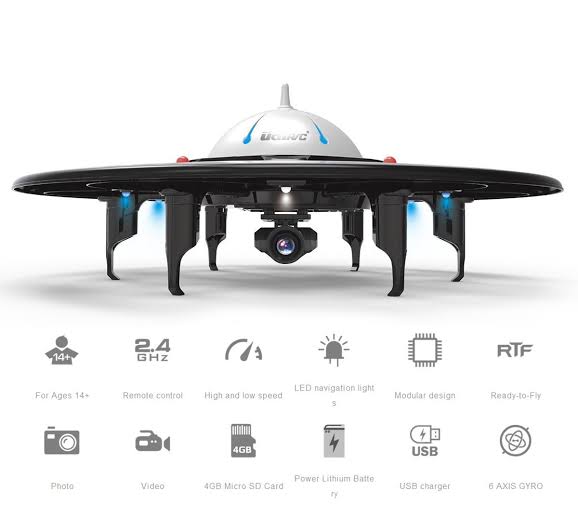 Image credit: Connected Crib
The first thing you'll notice about the U845 is its appearance. It looks like a UFO at first glance, but this design choice also allows the drone to house six propellers down below. The U845's HD camera is FPV supported; with The Verge reporting drone racing's bright future, it looks like FPV will soon become an industry standard. At $60, the U845 incorporates this feature with headless mode and the ability to do flips. It takes two hours to fully charge the unit, so make sure you have something to occupy yourself in the meantime.
Blade Nano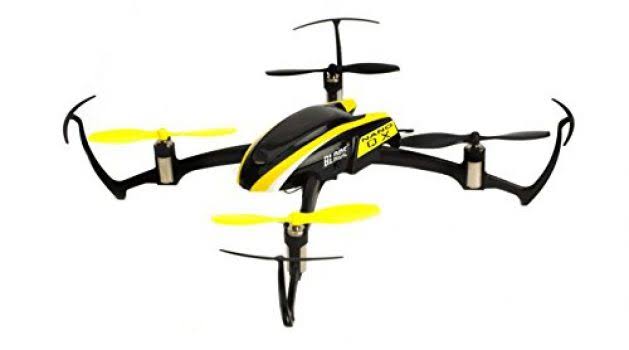 Image credit: Drones for Sale Review
Speaking of appearance, the Blade Nano also sports an interesting and functional design. This miniature drone easily fits in the palm of your hand, sporting a bright yellow and deep black color scheme. Don't let its size fool you: each drone comes with Blade's patented SAFE (Sensor Assisted Flight Envelope) technology. This feature makes the Nano perfect for both indoor and outdoor use. Each Blade Nano costs $60, and has an average flight time of seven minutes.
While some people think drones are just the next expensive toys, they have proven to be very useful in a number of industries. The options above are a great starting point, bringing together the best of prices and functions currently available on the market.